$100 1st place, $75 2nd place, $50 third place
Open February 19, 2016, our Home Is…short fiction contest will highlight great writing on the theme of Home and benefit charities serving the homeless.
12 winners will be published in an upcoming Iron Twine Press fiction anthology. Anthology sales will benefit homelessness charities for as long as the book remains in print.
Click the submit button enter your work.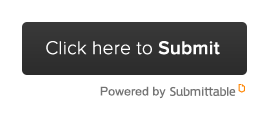 FULL CONTEST GUIDELINES
Welcome! We are accepting submissions to the Iron Twine Press Home Is…Short Fiction Contest from February 19, 2016 – May 1, 2016.
$225 in Prizes!
There is a humanitarian crisis growing in our own backyard. We look around our cities and see need huddled on freeway off-ramps, tent communities of the displaced growing under overpasses; we see piles of blankets on city benches, in alleyways, in doorways covering men and women who, too often, we choose to look past because we don't know how to help. In the face of an epidemic of need, it is hard to know what to do. We can only start with what we can do.
This writing contest is our start: together, let's do something good with your great writing!
Robert Frost famously wrote: "Home is the place where, when you have to go there, they have to take you in." What is home to you? Submit your previously unpublished work of short fiction (up to 5,000 words) that addresses the theme of Home. What home is…what home isn't…searching for home…losing home…living without a home…returning home…leaving home. It's really up to you. If you think your story says something about the idea of Home, we want to read it.
Awards will be given for 1st, 2nd and 3rd place in the contest. $100 for 1st place, $75 for 2nd place, $50 for third place.
The three prize winners and 9 other entrants (12 writers total) will be published in an upcoming Iron Twine Press anthology. Winners may list this anthology as a professional publishing credit. Iron Twine Press will obtain listing for this anthology in leading distribution catalogs worldwide to maximize exposure for winning authors and will promote the book through traditional and social media and place the book for sale through major book retailers. Authors chosen for inclusion will receive a complimentary copy of the anthology and will be listed by name in press and marketing materials promoting the anthology.
Submission Guidelines
Contest open from February 19, 2016 to May 1, 2016
$10 reading fee

Fee supports our ability to produce and promote a quality anthology and to increase exposure for winning authors
A portion of reading fee proceeds will be donated to charities serving the homeless
Anthology sales will benefit homelessness charities for as long as the book remains in print

One submission per reading fee

No more than two submissions per author

$100 1st place, $75 second place, $50 third place

12 contest entrants will be included in the anthology

All entries must be received via our Submittable page

Only entries via Submittable will be considered

Microsoft Word .doc or .docx file format only
DO NOT include name, address or any other personally identifiable information in the manuscript document itself
Submitted work must be original and previously unpublished
No simultaneous submissions
By submitting, you grant Iron Twine Press publication rights to your work if selected and you verify that you have the necessary authority to grant us that rightSubmission Guidelines:
Authors retain copyright for all work submitted whether selected or not